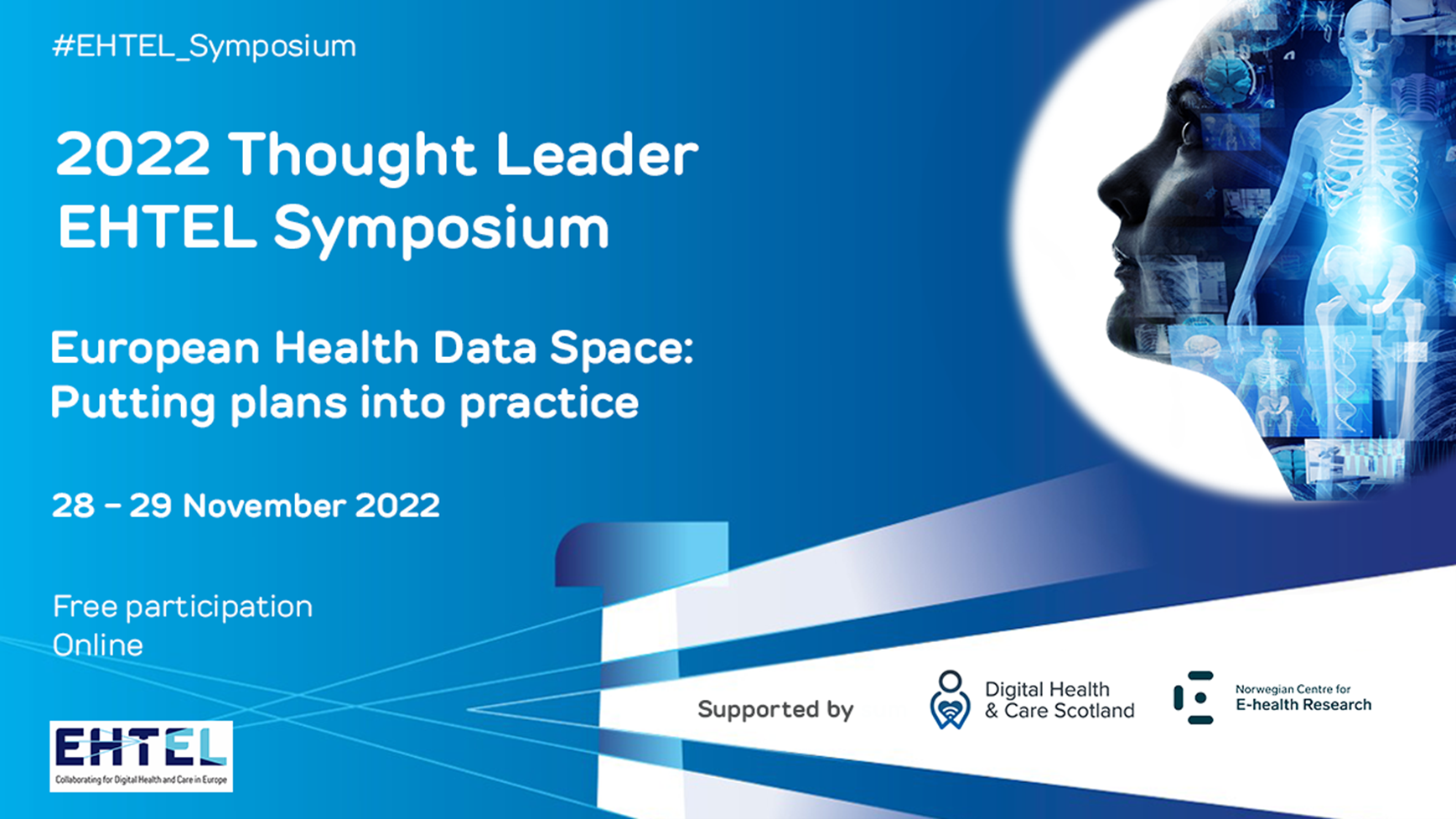 The European Health Data Space has been a political ambition of the European Commission for some 2-3 years. In May 2022, it was published as a European Commission proposal for a Regulation.
The 2022 EHTEL Symposium draws on the association's latest year of work and experiences on our continued journey towards Imagining 2029. It is part of our drive, in relation to the health data space, to bring clarity and predictability around how the EHDS implementation will affect a wide series of stakeholder types.
What to expect?
The event concentrates on practicalities. Look out for key topics like:
The electronic health record challenges when making real world data available for both primary and secondary use;
mHealth to enable the right of citizens to have easy, no-cost access to their own health data which can be shared as they wish;
The building blocks needed to facilitate cooperation on the use and re-use of real world data;
The societal data culture, and interoperability governance, needed to make the data space work well.
Take a look at the Programme for the two afternoons.
The EHTEL Symposium is a yearly event that brings together members of the European eHealth community to reflect on the latest trends in digital health. The event reflects stakeholders' active engagement in innovating and deploying digital health for the benefit of health care systems.
When?
On 28-29 November 2022, experience two afternoons of seven in-depth sessions, presentations, debates, and networking opportunities.
How to attend?
Register for any, or all, of the sessions of your choice. Participation is free.
We look forward to having you with us on 28-29 November 2022!