Health First Europe is a non-profit, non-commercial alliance of patients, healthcare workers, academics, healthcare experts and the medical technology industry. We are joining forces to transform health care through innovative solutions. Since we believe that every European citizen should benefit from the best medical treatments available, we aim to ensure that equitable access to modern, innovative and reliable health care solutions is seen as a vital investment in the future of Europe.
Our alliance was born in 2004 thanks to commitment of our co-Patrons and our members to build truly patient-centred healthcare systems in Europe.
Health First Europe is delighted to welcome a new MEP Supporter: Sara Cerdas
On 10 May, from 14:00 to 18:00 CET, the European Health Management Association (EHMA) will be hosting an online workshop on value-based healthcare, 'Everybody's business: value-based healthcare'. This will be the last workshop in the series 'The many avenues of health management'.
In collaboration with the Leuven Institute for Healthcare Policy, the European Health Management Association (EHMA) will be hosting its 27th Annual Conference on 15-17 June 2022 in Brussels, Belgium. The conference title 'From people to systems: leadership for a sustainable future' will explore challenges and solutions for creating sustainable health systems and ways health managers can lead towards them.
István Ujhelyi
S&D, Hungary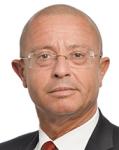 Tudor Ciuhodaru
S&D, Romania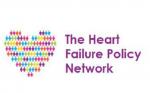 HFPN
Organisations
ACN
Organisations