Health First Europe is a non-profit, non-commercial alliance of patients, healthcare workers, academics and healthcare experts and the medical technology industry. We aim to ensure that equitable access to modern, innovative and reliable medical technology and healthcare is regarded as a vital investment in the future of Europe. We call for truly patient-centred healthcare and believe that every European citizen should benefit from the best medical treatments available.
On 18 June 2019, Health First Europe as partner of My City-Lab organised a workshop, on the future of digital skills and innovation in EHMA 2019 Conference.
The MedTech Forum is one of the largest health and medical technology industry conferences in Europe. Next week in Paris, the 11th edition of the MedTech Forum will bring together CEOs, disruptors, hospital representatives, patients, policymakers and healthtech stakeholders to discuss the future opportunities in the medical technology sector.
Health systems across the European Union are facing numerous challenges – from the ageing of the European population and sustainable financing of health care, to great variations and inequalities in clinical practice within and between countries, a necessary and rising emphasis on patient experience and patient-centredness within health systems...
Andrey Kovatchev
EPP, Bulgaria
Annie Schreijer-Pierik
EPP, Netherlands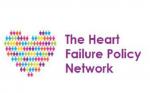 HFPN
Organisations
EIWH
Organisations