Health First Europe is a non-profit, non-commercial alliance of patients, healthcare workers, academics and healthcare experts and the medical technology industry. We aim to ensure that equitable access to modern, innovative and reliable medical technology and healthcare is regarded as a vital investment in the future of Europe. We call for truly patient-centred healthcare and believe that every European citizen should benefit from the best medical treatments available.
We are exceeding the Earth's capacity, reaching the limits of growth on a finite planet. Healthcare is part of the problem and must become part of the solution.
Health First Europe members' have complied a series of wishes for the future of European health care to be presented to the members of the EU Parliament.
The European Thrombosis and Haemostasis Alliance (ETHA) is an association of 22 national European thrombosis and haemostasis associations representing medical professionals in the field of clotting and bleeding disorders.
Kateřina Konečná
GUE/NGL, Czech Republic
Sirpa Pietikäinen
EPP, Finland
ISO
Organisations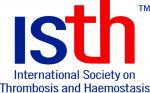 ISTH
Organisations