Health First Europe is a non-profit, non-commercial alliance of patients, healthcare workers, academics, healthcare experts and the medical technology industry. We are joining forces to transform health care through innovative solutions. Since we believe that every European citizen should benefit from the best medical treatments available, we aim to ensure that equitable access to modern, innovative and reliable health care solutions is seen as a vital investment in the future of Europe.
Our alliance was born in 2004 thanks to commitment of our co-Patrons and our members to build truly patient-centred healthcare systems in Europe.
HFE together with the members of the European Patient Group on Antimicrobial Resistance (AMR Patient Group) are delighted to announce the creation of a new group of Members of the European Parliament (MEP) who have agreed to become the new MEP Ambassadors of the AMR Patient Group.
The HFE annual report is a comprehensive review on HFE activities throughout the preceding year. It intends to give an overview of our campaigns, networks, events and publications.
The event and launch of the ENSH report on "INCREASING ADHERENCE TO CAUTI GUIDELINES: RECOMMENDATIONS FROM EXISTING EVIDENCE'' was held on Wednesday, 30 June 2021 via videoconference.
Kateřina Konečná
GUE/NGL, Czech Republic
María Soraya Rodríguez Ramos
Renew Europe , Spain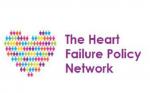 HFPN
Organisations
UEHP
Organisations