Health First Europe is a non-profit, non-commercial alliance of patients, healthcare workers, academics, healthcare experts and the medical technology industry. We are joining forces to transform health care through innovative solutions. Since we believe that every European citizen should benefit from the best medical treatments available, we aim to ensure that equitable access to modern, innovative and reliable health care solutions is seen as a vital investment in the future of Europe.
Our alliance was born in 2004 thanks to commitment of our co-Patrons and our members to build truly patient-centred healthcare systems in Europe.
Within Europe (as geographically identified by the Council of Europe), we have three bodies representing and working with Occupational Therapists across the patch...By Anu Söderström, President of Occupational Therapy- Europe 
The virtual meeting of the European Parliament's Interest Group on Innovation in Health and Social Care entitled 'Integration of health and social care to tackle disease outbreaks' took place on Tuesday, 26 January 2021 via videoconference.
This week, our Interim Executive Director, Brandon Mitchener, was interviewed by the DISH European Reference Group on our strategy to improve the digital skills of the health workforce.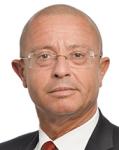 Tudor Ciuhodaru
S&D, Romania
Sirpa Pietikäinen
EPP, Finland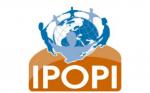 IPOPI
Organisations
EIWH
Organisations