Health First Europe is a non-profit, non-commercial alliance of patients, healthcare workers, academics, healthcare experts and the medical technology industry. We are joining forces to transform health care through innovative solutions. Since we believe that every European citizen should benefit from the best medical treatments available, we aim to ensure that equitable access to modern, innovative and reliable medical technology and health care is seen as a vital investment in the future of Europe.
Our alliance was born in 2004 thanks to commitment of our co-Patrons and our members to build truly patient-centred healthcare systems in Europe.
Health First Europe's member, the Heart Failure Policy Network, published its editorial on the latest European Society of Cardiology (ESC) clinical guidelines for heart failure. Guidelines remain a vital foundation for all patient advocacy activities, given that their mission is to scrutinise HF care in their country, locality or specific population.
The European Medical Association shared its view on the Health First Europe paper to profile of the health workers of the future, with a focus on the value evidence-based-medicine and of innovative big-data management.
HFE is delighted to welcome the European Alliance for Access to Safe Medicines as a new member!
Kateřina Konečná
GUE/NGL, Czech Republic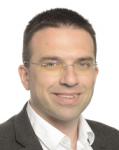 Tomislav Sokol
EPP, Croatia
EIWH
Organisations
ISO
Organisations