Health First Europe is a non-profit, non-commercial alliance of patients, healthcare workers, academics, healthcare experts and the medical technology industry. We are joining forces to transform health care through innovative solutions. Since we believe that every European citizen should benefit from the best medical treatments available, we aim to ensure that equitable access to modern, innovative and reliable health care solutions is seen as a vital investment in the future of Europe.
Our alliance was born in 2004 thanks to commitment of our co-Patrons and our members to build truly patient-centred healthcare systems in Europe.
Read the event summary of our virtual roundtable entitled "Preventing infections in the surgical care pathway to tackle antimicrobial resistance".
The latest My City-Lab Talk Series on AI took place on 18 November in the framework of the digital Annual Congress of the European Health Management Association (EHMA).
Health First Europe today launches a new Insight Report titled "Identifying the gaps between evidence and practice in the prevention of surgical site infections"
Kateřina Konečná
GUE/NGL, Czech Republic
Cindy Franssen
EPP, Belgium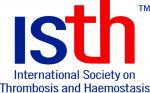 ISTH
Organisations
EMA
Organisations