Health First Europe is a non-profit, non-commercial alliance of patients, healthcare workers, academics, healthcare experts and the medical technology industry. We are joining forces to transform health care through innovative solutions. Since we believe that every European citizen should benefit from the best medical treatments available, we aim to ensure that equitable access to modern, innovative and reliable health care solutions is seen as a vital investment in the future of Europe.
Our alliance was born in 2004 thanks to commitment of our co-Patrons and our members to build truly patient-centred healthcare systems in Europe.
With the organisation of the Trade Council Health Services, Eurofedop wants to put emphasis on the issues that are currently of particular importance to the workforce of this public service sector. Health care workers are standing in the frontline of the fight against the coronavirus and are facing a particularly stressful and mentally very demanding phase in their career.
Susana Solís
Renew Europe, Spain
Kateřina Konečná
GUE/NGL, Czech Republic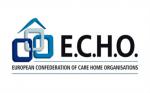 E.C.H.O.
Organisations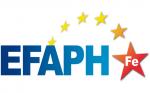 EFAPH
Organisations