Health First Europe is a non-profit, non-commercial alliance of patients, healthcare workers, academics and healthcare experts and the medical technology industry. We aim to ensure that equitable access to modern, innovative and reliable medical technology and healthcare is regarded as a vital investment in the future of Europe. We call for truly patient-centred healthcare and believe that every European citizen should benefit from the best medical treatments available.
On 2nd October 2019, Health First Europe organised the "Data for safer care" workshop at the European Health Forum Gastein to explore the disruptive role of data in shaping effective patient safety strategies and develop effective healthcare-associated infections' (HAIs) surveillance systems.
The 3nd roundtable debate of the European Network for Safer Healthcare was organised by Health First Europe in the European Parliament on 25 September 2019, with the support of MEP Simona Bonafe (EPP, Portugal) and MEP Lieve Wierinck (ALDE, Belgium),.
Sepsis is a clinical syndrome with a distinctive response of the body's defenses to life-threatening infections. This may result in organ dysfunction or failure (severe sepsis). Sepsis is strongly related with all the body organs or systemic diseases and to the quality of the best-practice in use, particularly critical  in surgical or  intervention techniques.
Andrey Kovatchev
EPP, Bulgaria
Cristian Silviu Bușoi
EPP, Romania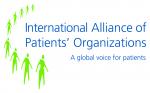 IAPO
Organisations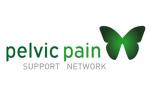 Pelvic Pain
Organisations