Health First Europe is a non-profit, non-commercial alliance of patients, healthcare workers, academics and healthcare experts and the medical technology industry. We aim to ensure that equitable access to modern, innovative and reliable medical technology and healthcare is regarded as a vital investment in the future of Europe. We call for truly patient-centred healthcare and believe that every European citizen should benefit from the best medical treatments available.
The City-Labs Talk Series meeting "A greener health: how to foster environmental sustainability in health care" took place on May 14th, 2019. The aim was to discuss to what extent healthcare systems could reduce their environmental footprint, without affecting delivery and quality of care.
HFE is delighted to welcome the International Society on Thrombosis and Haemostasis (ISTH and The European Thrombosis and Haemostasis Alliance (ETHA) as new members!
Personalised medicine become a key topic in EU health debate, with its goal of giving the right treatment to the right patient at the right time. On 27-28 March 2018, the European Alliance for Personalised Medicine & Bulgaria Alliance for Person and Personalised Medicine organised the conference "Personalised Medicine and the Big Data Challenge".
Jill Evans
Greens/EFA, United Kingdom
Nathalie Griesbeck
ALDE, France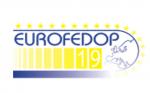 Eurofedop
Organisations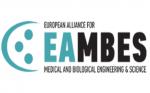 EAMBES
Organisations