Health First Europe is a non-profit, non-commercial alliance of patients, healthcare workers, academics, healthcare experts and the medical technology industry. We are joining forces to transform health care through innovative solutions. Since we believe that every European citizen should benefit from the best medical treatments available, we aim to ensure that equitable access to modern, innovative and reliable health care solutions is seen as a vital investment in the future of Europe.
Our alliance was born in 2004 thanks to commitment of our co-Patrons and our members to build truly patient-centred healthcare systems in Europe.
EUROFEDOP would like to highlight a study conducted by Eurofound. The study highlights that around 6.3 million people work in the long-term care sector in the EU – up by one third in just one decade – while 44 million people provide frequent informal long-term care to relatives or friends.. by Bert Van Caelenberg, EUROFEDOP
The MedTech Forum is the largest health and medical technology industry conference in Europe and a key event since 2007. Join industry leaders, leading innovators and investors to discuss the future opportunities in the medical technology sector... byTanja Valentin, Medtech Europe 
We, the members of the European Patient Group on Antimicrobial Resistance (AMR Patient Group), are truly committed to raising awareness about the real-world impact of antimicrobial resistance (AMR) and healthcare-associated infections (HAIs). Consequently, we we have prepared a Declaration to help reduce the inappropriate use of existing antibiotics, promote antimicrobial stewardship and infection prevention and control measures across Europe, and develop novel antibiotics where needed. 
Kateřina Konečná
GUE/NGL, Czech Republic
Pierfrancesco Majorino
S&D, Italy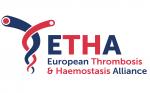 ETHA
Organisations
EMA
Organisations