Health First Europe is a non-profit, non-commercial alliance of patients, healthcare workers, academics, healthcare experts and the medical technology industry. We are joining forces to transform health care through innovative solutions. Since we believe that every European citizen should benefit from the best medical treatments available, we aim to ensure that equitable access to modern, innovative and reliable medical technology and health care is seen as a vital investment in the future of Europe.
Our alliance was born in 2004 thanks to commitment of our co-Patrons and our members to build truly patient-centred healthcare systems in Europe.
Health First Europe is delighted to welcome Victor Negrescu (S&D, Romania) as MEP supporter and looks forward to future collaboration.
The latest meeting of the My City-Lab Talk Series "AI in Genomics: Delivering Personalised Medicine" took place on May 05th, 2020. The event was organised by Health First Europe, as a partner of My City-Lab project, to discuss how AI can contribute and support health care systems in the field of genomics to obtain personalised medicine. Here the event summary.
Health First Europe is delighted to welcome a new MEP Supporter: Pilar del Castillo Vera
Juozas Olekas
S&D, Lithuania
Annie Schreijer-Pierik
EPP, Netherlands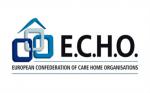 E.C.H.O.
Organisations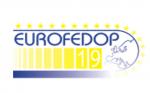 Eurofedop
Organisations