Health First Europe is a non-profit, non-commercial alliance of patients, healthcare workers, academics and healthcare experts and the medical technology industry. We aim to ensure that equitable access to modern, innovative and reliable medical technology and healthcare is regarded as a vital investment in the future of Europe. We call for truly patient-centred healthcare and believe that every European citizen should benefit from the best medical treatments available.
The City-Labs Talk Series meeting "Tackling Heart Failure in Europe: Accessing Innovation & Fostering Integrated Care" took place on September 11th, 2019. The aim was to discuss how to improve care to tackle the burden of heart failure, from diagnosis and prevention to reduction of risk of death throughout integrated care models and solutions.
On the World Patient Safety Day, Health First Europe and the Spanish Patients' Forum join hands to call the Spanish minister to act to foster patient safety. 
HFE is delighted to welcome the European Alliance for Access to Safe Medicines as new members.
Carlos Zorrinho
S&D, Portugal
Jens Gieseke
EPP, Germany
EMA
Organisations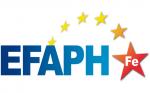 EFAPH
Organisations