Health First Europe is a non-profit, non-commercial alliance of patients, healthcare workers, academics, healthcare experts and the medical technology industry. We are joining forces to transform health care through innovative solutions. Since we believe that every European citizen should benefit from the best medical treatments available, we aim to ensure that equitable access to modern, innovative and reliable medical technology and health care is seen as a vital investment in the future of Europe.
Our alliance was born in 2004 thanks to commitment of our co-Patrons and our members to build truly patient-centred healthcare systems in Europe.
Health First Europe is delighted to welcome a new MEP Supporter: Susana Solis Pérez
Health First Europe is delighted to welcome Cindy Franssen as a new MEP Supporter.
In the frame of the campaign for the Declaration for Patient Safety, Health First Europe collaborated with the Spanish region of Navarre to publish an article on the best practices for safety and quality of care at the regional level.
Sean Kelly
EPP, Ireland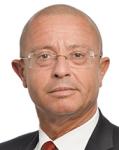 Tudor Ciuhodaru
S&D, Romania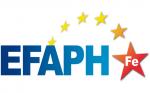 EFAPH
Organisations
Aktion Meditech
Organisations